Advanced Dental Technology - Metairie, LA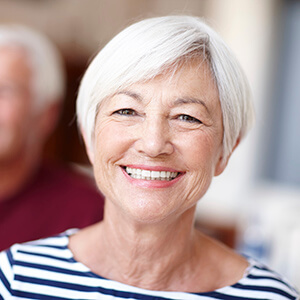 Advances in dental technology are improving the way we do everything from routine fillings to a dental crown. Our patients know they can visit Dr. Mayda Ferguson for advanced dental care in a state-of-the-art dental office. We can use an intraoral camera to capture detailed images of your smile, digital dental x-rays to identify problems earlier, and digital dental impressions to make restorative treatment planning more comfortable than ever. Keep reading to learn more about our advanced dental technology in Metairie!
---
Intraoral Camera
In dentistry, a picture really is worth a thousand words. We can show you what's going on in your mouth rather than trying to explain it thanks to the intraoral camera. It is a small, handheld tool that we use to capture high-quality images of your teeth and gums, which can then be transferred onto a screen that's right at chairside. Most of our patients find that when they can see problem areas up close, they are able to better understand treatment plans — and that greatly improves their overall experience. Our dental office prefers the Schick intraoral camera for its high-quality images and ease of use.
---
Digital Dental X-Rays
X-rays are an important aspect of preventive dentistry. With a full set of x-rays taken annually, we can detect issues that occur beneath the visible surface of the teeth almost as soon as they develop — and that means we are better able to provide the most conservative, efficient treatment possible for tooth decay, malfunctioning dental work, and many other issues.
Digital dental x-rays are more effective than traditional radiography, as they can be completed more quickly, easily stored and transferred between offices, and expose you and your family to less radiation overall. Second Line Family Dentistry uses the Schick system for the best results.
---
Digital Dental Impression System
Our Omnicam digital dental impression system eliminates the need for traditional bite-down impressions in the treatment planning stages for restorative dentistry. Many patients find these to be uncomfortable, and for people with sensitive gag reflexes, traditional impressions can be a real barrier to receiving the care they need. The digital impression system allows your dentist to create a 3D model of your teeth and surrounding oral structures — its highly-accurate information ensures that we will create the most effective, best fitting restorations possible. The Omnicam is used in conjunction with our CEREC technology for same-day dental crowns, inlays, onlays, and veneers.
---
3D Cone Beam Imaging
Rather than creating a flat image of a few teeth like a regular X-ray, our cone beam scanner generates a highly detailed digital model that shows all of your dental anatomy in full 3D, including both rows of teeth, your jaws, and even the nearby facial nerves. This helps our team see the big picture when it comes to your dental health, plus we can focus on the smallest details when planning procedures like dental implants. It makes sure that our diagnoses and treatment are as accurate and personalized as possible.