Emergency Dentist – Metairie, LA
High-Quality Dentistry At a Moment's Notice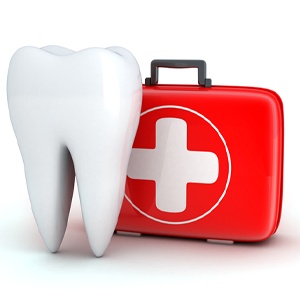 At Second Line Family Dentistry, we know how scary dental emergencies can be. Although there's no way to plan for them, it's easier to remain calm when you know that you can get high-quality care, fast. Dr. Ferguson is an emergency dentist in Metairie with the advanced training and experience to get you out of pain before you know it and is always just a phone call away. If you or a loved one has sudden dental pain or an injury, go ahead and give us a call. It's always better to be safe than sorry when it comes to your smile!
How To Handle Common Dental Emergencies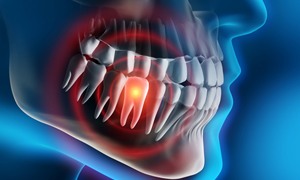 There are two main types of emergencies, and Dr. Ferguson has plenty of experience handling both: there are sudden, unexpected accidents and injuries, and then there are dental problems that have been developing over time such as toothaches. Regardless of the situation, try to stay calm and call us right away. If it's outside of business hours and you have to leave a message, we'll get back to you as soon as possible. After providing first aid advice, we'll schedule the first available appointment. In the meantime, you can do the following until we can see you.
Toothache or Swelling
With a toothache or swelling, you may have a severe cavity or infection. Swish with lukewarm saltwater and apply a cold compress. Over-the-counter pain medication is fine, but be sure to come in for treatment to address the infection, even if the pain goes away.
Chipped or Broken Teeth
In many cases, a chipped tooth isn't painful unless a large piece has broken off, but if you're in pain, apply a cold compress and take over-the-counter pain medication as directed. You can use dental wax from the drugstore to cover any sharp edges until your visit.
Knocked-Out Tooth

Do your best to be seen within an hour. If you can't make it to our office by then, go to the closest hospital or urgent care center. Rinse your tooth off (making sure you're only touching the crown, not the root) and try putting it back in its socket, facing the right way. If that isn't possible, be sure to keep it moist by putting it in a cup of cold milk or water, or your cheek pouch.
Lost Filling or Dental Crown
If a dental crown comes off, don't use super glue or any type of adhesive to put it back on. As a dentist in Metairie, we've found that this makes it much harder to properly re-cement the crown when you arrive. Instead, rinse it off and let it dry. Then, either put a small amount of dental cement from the store or toothpaste in it and place it back over your tooth. Chew on the opposite side until your visit.
How To Prevent Dental Emergencies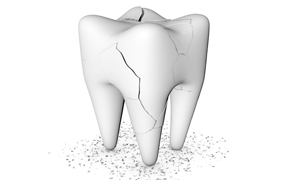 Prevention is the name of the game for good oral health, especially when it comes to dental emergencies. Here are some tips to minimize them as much as possible:
Don't underestimate the importance of good oral hygiene habits. Consistent brushing and flossing go a long way towards preventing problems.
See us for regular checkups so we can find and treat any issues when they're small.
Don't use your teeth as tools to open packages or chew on ice, hard candies, etc.
Wear custom-made oral appliances such as a sports guard or nightguard as needed.
The Cost of Treating Dental Emergencies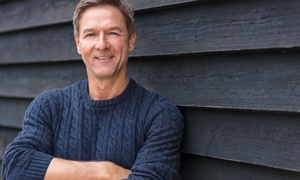 The cost of treating an emergency can vary quite a bit depending on the situation. After Dr. Ferguson has examined you, she'll explain her diagnosis and give you her treatment recommendations. In some cases, you may have more than one option (for example, a severe toothache could be treated with either a root canal and dental crown, or an extraction that's followed by a bridge or dental implant). Once we've created a treatment plan, we can give you a cost estimate and review your insurance benefits or financing options.
The next time you or a loved one experience a dental emergency, don't wait to get the help you need. Contact us at Second Line Family Dentistry as soon as possible! We'll provide urgent care right in time to rescue your smile.
Dental Emergency FAQ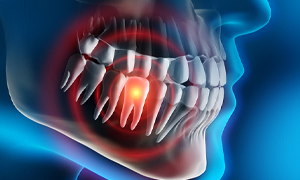 We at Second Line Family Dentistry want you to be prepared if the worst happens, and that means being well-informed on what to do in the case of dental emergency. Feel free to talk with Dr. Ferguson during your next appointment about additional ways you can make sure you react quickly and appropriately if something does happen. To get you started, here are the answers to some of the questions that patients frequently ask of their emergency dentist in Metarie.
Can a Knocked-Out Tooth Be Saved?
It is possible for a tooth that's been knocked out to be reattached, but only if you receive prompt treatment. Do not grab the roots; pick up the tooth by the end used for chewing. After rinsing, you can try to put the tooth back into its socket; bite down on a handkerchief or a piece of cloth for about five minutes, and keep applying a moderate amount of pressure until you get to your appointment.
If you can't reinsert the tooth, you can keep it in a container filled with milk or a saline solution instead; the key is to keep it moist. Don't use water, as too much exposure might damage the roots.
Is a Toothache Always an Emergency?
If a piece of food stuck between your teeth is causing you pain, you can sometimes solve the problem on your own by flossing. Other toothaches might only be temporary. If you suffer from particularly severe or persistent pain that lasts more than a couple of days, however, it could indicate the presence of a larger underlying dental problem. This is especially true if you notice swollen or bleeding gums, a bad taste in your mouth, or a swollen jaw; all of these symptoms could be the sign of an advanced infection that might require a root canal or even an extraction.
Do I Need to Go to the Emergency Room?
The ER should be your first destination for an issue that's actively threatening your life. If your jaw has been broken or dislocated, if there's a severe cut in your mouth that's causing excessive bleeding, or if there's an oral problem that's making it hard to breathe or swallow, call 911 or a hospital emergency room right away.
Outside of these situations, though, you'll want to see your dentist in Metarie for toothaches, broken or lost teeth, and damaged fillings. The emergency room personnel usually won't be able to do much more than give you antibiotics that can only temporarily treat an infection; for more comprehensive dental care, call us as soon as possible!
How Can I Avoid a Dental Emergency?
You can't completely eliminate the risk of a dental emergency, but you can lower it substantially. Good oral hygiene – brushing and flossing every day, rinsing with antibacterial mouthwash, limiting the amount of sugar you eat and drink – can go a long way towards preventing tooth decay and thus helping you avoid an infection. You can protect your teeth from physical damage by wearing a mouthguard during sports and not biting down on hard objects such as ice or pen tips.