Dental Emergencies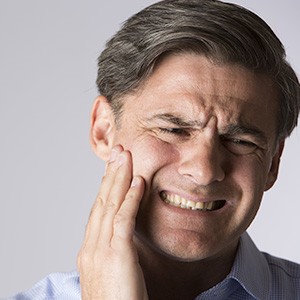 Dental emergencies are scary, and there's not really any way to plan for them. It's easier to remain calm when you know just what to do if one happens to you -- keep reading to learn more from your emergency dentist at Second Line Family Dentistry. Dr. Mayda Ferguson will have you out of pain and on with life before you know it!
---
What Is a Dental Emergency?
A dental emergency is anything that is aching, broken, or bleeding in your mouth. Most of them occur due to sports injuries or poor oral hygiene that results in untreated tooth decay. A true dental emergency requires attention as soon as possible.
Some of the most common dental emergencies we treat here at Second Line Family Dentistry include:
A knocked out or dislodged tooth
Toothache or abscess
Broken tooth
Broken filling or other dental work
Something lodged between teeth
Lacerated soft tissues
This is not a complete list of all the situations that might require urgent treatment. If you are in pain or feel like something's just not quite right, go ahead and give us a call. It's always better safe than sorry when it comes to your smile!
---
How to Handle a Dental Emergency
The most important thing to remember in a dental emergency is to stay calm. Get control of the situation first by stopping any bleeding and picking up any larger broken pieces for possible reattachment. Then, call our office! If it occurs outside of business hours, leave a message and we will get back to you soon. Our team of experts will provide urgent first aid advice and then schedule a time for you to come in as soon as is necessary given your situation.
---
Build a Dental Emergency Tool Kit
If your emergency happens late at night or over the weekend, having a dental emergency tool kit can help tide you over until you can make it into our office for treatment. It's easy to make at home and can provide major help when you need it. Here's what yours should contain:
Cotton rolls for stopping bleeding or isolating a tooth
A small mirror or dental mirror
Salt water rinse
Antimicrobial wipes
Ibuprofen tablets
A cup or baggie to store a knocked out tooth
Temporary fillings (you can purchase online or at the drugstore)
---
Dental Emergencies for Kids
A dental emergency can be especially traumatic for a child, and they aren't at all uncommon. If a child complains of a toothache, however, know that often it's because there is something stuck between two teeth. Help them brush, floss, and rinse their mouth before calling the dentist. If pain persists, get in touch right away.
Broken teeth can be prevented during contact sports with a customized sports guard.
---
Get In Touch ASAP!
The next time you or a loved one experience a dental emergency, don't wait to get the help you need. Contact Second Line Family Dentistry as soon as possible! We'll provide urgent care right in time to rescue your smile.