Veneers - Metairie, LA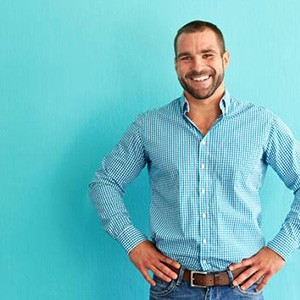 Veneers in Metairie are a wonderful option for patients who are ready to really invest in their smiles. This cosmetic dentistry treatment offers a transformation quite unlike anything else -- remaking the size, shape, and color of the teeth that show when you smile in just two visits to our comfortable dental office. Most adults are eligible for this treatment. Keep reading to find out just how it works, and whether or not it's the smile solution YOU have been waiting for, too!
---
What Dental Veneers Can Fix
Dental veneers are a great option for a number of cosmetic dental imperfections. They do not actually correct anything at all -- rather, a veneer improves the appearance of a front tooth by covering up its imperfect surface. Because of this focus on form rather than function, veneers are reserved for aesthetically flawed but otherwise healthy teeth.
Some of the issues that veneers can improve include:
Chipped or cracked teeth
Uneven teeth
Teeth with an irregular texture (pits and grooves)
Pointy or short teeth
Severely stained or discolored teeth
And other cosmetic dental imperfections
---
Multiple Benefits of Veneers
Veneers offer a number of benefits for patients who are interested in improving the appearance of their smiles. Some of the most significant include:
Transform the teeth that show when you smile for improved self-confidence
Veneers look and feel just like your natural teeth (but better!)
Veneers are completed over the course of just two visits to our office
Veneers are highly customizable to suit your facial dimensions best
These restorations can last for up to 20 year with proper maintenance
---
Are Veneers Right for You?
If you are unhappy with your healthy but cosmetically flawed front teeth, dental veneers may be a wonderful option for your smile! The only way to find out for sure is to book a consultation with your cosmetic dentist in Metairie. That's why we invite you to...
---
Schedule an Appointment Today!
To learn more about veneers, don't wait to get in touch with Dr. Mayda Ferguson! Go ahead and request an appointment today.