Dental Crowns - Metairie, LA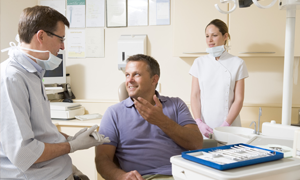 Dental crowns are some of the most commonly used dental restorations. These versatile restorative dentistry solutions can be used to repair, protect, and replace damaged teeth. At Second Line Family Dentistry, we focus our treatment plans on prevention. We partner with patients to keep their smiles whole and healthy. When dental damage or decay does occur, our skilled dentist and dentistry team offer conservative treatments. That means we will use treatments to fully repair or replace lost structure while maintaining the greatest amount of healthy tooth. For many patients, dental crowns are the right conservative treatment option. If you want to find out more about our restorative dentistry services or schedule a treatment appointment, please call our dental office today. We look forward to helping you achieve your healthiest smile with dental crowns in Metairie.
What Are Dental Crowns?
Dental crowns are restorations that fit over the top of a damaged or decayed tooth. These restorations replace the lost structure of damaged teeth. Once in place, dental crowns function just like your healthy tooth structure, and they protect teeth from further damage.
When Are Dental Crowns Used?
Dental crowns are recommended for a variety of reasons, including:
To repair severely decayed or damaged teeth when more conservative treatments are not effective
To protect and strengthen root canal treated teeth
Porcelain crowns may be used as part of a cosmetic dentistry plan
To replace damaged or lost fillings
As part of a fixed dental bridge
Attached to a dental implant to replace a single missing tooth
How Are Dental Crowns Placed?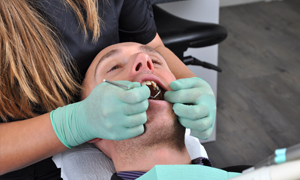 Dental crowns are placed over two appointments. During the first visit, we prepare the tooth and design the restoration, and at the second visit, we place your custom dental crown created by our lab. We start the first visit by numbing the area around the damaged tooth. Then, we remove any damaged or decayed tooth structure. A small amount of surface enamel will need to be removed on all sides of the tooth. This allows the crown to fit over the tooth without changing the line of the smile. Then, we capture bite impressions that will be used by our team to design your crown and by our dental lab to create the restoration. Finally, we place a temporary restoration to protect your smile until the custom crown is completed. When we receive the final dental crown, you'll return to our office to exchange your temporary for the custom-crafted restoration.
How do I Care for My Dental Crown?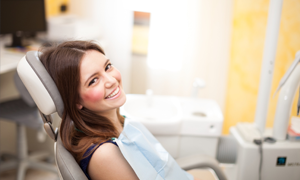 Once your dental crown is in place, it will look and feel just like your natural tooth. You can brush and floss the dental crown-restored tooth just like you do the rest of your smile. We may recommend switching to a softer toothbrush or less abrasive toothpaste to diminish wear. You might also want to use a waxed floss or a water flosser to avoid pulling on the edges of the dental crown.