Restorative Dentistry - Metairie, LA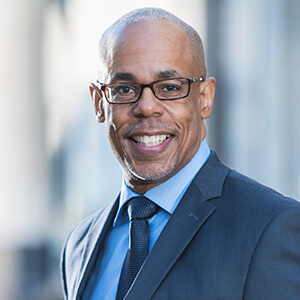 Restorative dentistry treatments can mend decayed or injured teeth to help you enjoy full smile health once again. Patients of all ages are invited to experience the difference caring, personalized restorative dentistry in Metairie from Dr. Mayda Ferguson can make. There is no reason to fear receiving the restorative dental treatment you need to regain your healthy smile — we also have relaxing sedation dentistry to help you stay comfortable throughout your appointment.
---
Dental Crowns & Bridges
Dental crowns and bridges restore or replace severely damaged or missing teeth. They have long been trusted to repair damaged smiles, and dental crowns and bridges can last for many years with proper care.
A dental crown is a thin, tooth shaped covering that is affixed securely around a damaged tooth. It can also restore a tooth following root canal therapy or replace a single tooth when retained by a dental implant. A dental bridge replaces one, two, or several consecutively missing teeth using the two teeth surrounding the gap as anchors for the prosthetic that fills the space in between.
Dental crowns and bridges can be made of a number of materials, including all-porcelain for teeth that are visible in the smile. Metal or gold restorations can withstand the additional pressure needed for the molars.
Learn More about Dental Crowns
---
Tooth-Colored Fillings
Most of our adult patients remember the days when having even a small cavity meant leaving the dentist's office with a silver or gray spot on their tooth. Fortunately, the days of these visible amalgam fillings are over at your Metairie dentist's office. Tooth-colored fillings can provide an effective aesthetic solution for patients of all ages. Made out of composite resin, tooth-colored fillings are biocompatible and customizable to blend beautifully with the surrounding tooth enamel.
To place a tooth-colored filling, your dentist will remove all decay, sanitize the tooth, dry its surface, and apply a solution that roughens the tooth enamel to ensure proper bonding. Once all of the prep work has been completed, Dr. Ferguson will place the composite resin and shape it to fit your teeth. The filling will dry within minutes under a special UV light, and final adjustments can be made as needed. With proper hygiene and routine preventive care, tooth-colored fillings can last for many years.
---
One-Visit Dental Restorations
Same-day dentistry is possible for porcelain or ceramic dental restorations, which can repair damaged teeth that are visible in the front of the smile. Dental crowns, inlays, onlays, and even veneers can be milled in just one visit to our Metairie dental office using CEREC (chairside economic restoration of esthetic ceramics) technology. CEREC makes restorative dentistry more comfortable and efficient than ever before without sacrificing the highly effective, long-lasting results you want and need. With CEREC, Dr. Ferguson uses computer-aided design and manufacturing to design, mill, and place a restoration within a couple of hours. Thanks to digital scanning, treatment planning is more comfortable than with those bite-down impressions. With the proper care and maintenance, your one-visit restoration will last just as long (or even longer) as those prepared the traditional way.
Learn More about CEREC Dental Restorations
---
Dentures & Partials
Dentures and partials complete the smile after significant tooth loss has taken its toll. Prosthetic teeth attached to a gum-colored base, dentures are an efficient solution to help patients eat, speak, and smile with ease once again. A full denture can replace an entire arch, and partials can take the place of several missing teeth. Dr. Ferguson can complete beautiful, natural-looking dentures and partials in a few weeks, and she will provide important follow-up care and maintenance for long-lasting smiles.
---
Sedation Dentistry
At Second Line Family Dentistry, we understand that visiting the dentist can be a stressful experience for some. We want to help you receive the dental care you need without fear or worry, and that is why we offer a menu of sedative options. Talk to us about what makes you reluctant to visit the dentist, and we can identify the method of relaxing sedation dentistry that would be best for you.
Sedation dentistry is primarily to help patients who are nervous relax in the dental chair, but people who have mobility issues or chronic neck/back pain can also benefit from its use. If you'd like to be a little more relaxed throughout your next visit to Second Line Family Dentistry, don't hesitate to let us know that sedation dentistry could help you!