Metairie Dentist Provides Dental Implant Restorations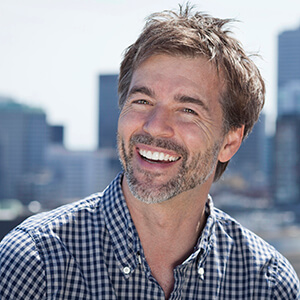 Dr. Mayda Ferguson will consider each patient's unique needs before making any recommendations for treatment. When dental implants are a viable option following tooth loss, she will not hesitate to recommend implant dentistry. A truly comprehensive solution for one, two, or many missing teeth, nothing rebuilds a smile better than dental implants. Patients in Metairie, Kenner, New Orleans, Luling, and all surrounding Louisiana communities can benefit from dental implant care thanks to Dr. Ferguson.
If dental implants are the best option for you, your dentist in Metairie will partner with a local specialist for their placement. Together, our teams will devise the treatment plan that is best for you. Dental implants are placed using a surgical procedure, and a healing period of four to six months is necessary for them to fuse with the jawbone. Once the process, known as osseointegration, is complete, you can return to Dr. Ferguson's office for the restoration of your dental implant(s).
Dental implants offer patients a wealth of benefits, including:
A comprehensive solution that mimics the natural tooth structure
Restored ability to eat and speak without worry
Better oral health with a stabilized jaw
Easy to clean
Long-lasting solution
Healthy patients whose tooth loss is recent are usually good candidates for dental implants. The only way to know for sure is to visit Second Line Family Dentistry. Schedule an appointment with the caring, attentive team that listens to you today!