Dental Implants – Metairie, LA
A Healthy and Permanent Way to Replace Missing Teeth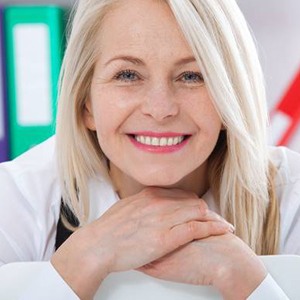 Are you missing one tooth, multiple teeth, or all of your teeth? At Second Line Family Dentistry, we offer dental implants to replace missing teeth and restore your smile to its full function, health, and beauty. Dr. Mayda Ferguson is experienced in restoring dental implants with beautiful dental crowns, bridges, and dentures. She will partner with a trusted oral surgeon for the placement of your dental implants, and after they're done healing, you will come back to ourdental office for your restoration. Read on to learn more about this tooth replacement option and the advantages that dental implants in Metairie can bring you.
---
Benefits of Dental Implants
Dental implants offer patients a wealth of benefits, including: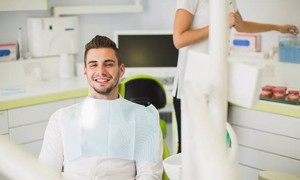 A comprehensive solution that mimics the natural tooth structure
Restored ability to eat and speak with the confidence of a secure smile
Better oral health with stable restorations
Maintained health of remaining natural teeth
Preserved and strengthen jawbone
Easy to clean
Can last for a lifetime with proper care
---
Indications for Dental Implants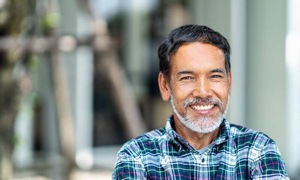 Dr. Ferguson will consider each patient's unique needs before making any recommendations for treatment. When dental implants are a viable option following tooth loss, she will not hesitate to recommend implant dentistry. A truly comprehensive solution for one, two, or many missing teeth, nothing rebuilds a smile better than dental implants.
Missing Single Tooth
If you're missing a single tooth, Dr. Ferguson will use an implant-supported dental crown to restore your smile. This dental crown will be custom-made to match your natural smile, giving you a seamlessly complete set of teeth.
Missing Multiple Teeth
If you're missing multiple teeth consecutively, your gap can be filled with an implant-supported dental bridge. This personalized dental prosthetic literally bridges the gap in your smile. Dr. Ferguson uses dental implants on either side of the gap to anchor your bridge, which allows for a sturdy and strong restoration.
Missing All Teeth
Are you missing all of your teeth? Our expert dentist in Metairie can replace your whole smile with implant dentures. Using strategically placed dental implants to anchor your prosthesis, Dr. Ferguson can give you the most natural looking and feeling smile if you're missing most or all of your teeth.
---
Understanding the Cost of Dental Implants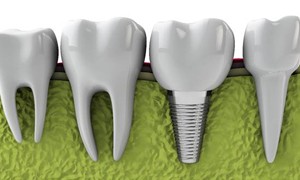 For some patients, deciding between traditional tooth replacement and dental implants all comes down to the cost. We understand and want you to feel confident going into treatment that you're getting your money's worth. Below you'll find explanations that can help you have a better picture of the value that implants offer and learn the importance of the consultation with Dr. Ferguson. At that appointment, we can give you a clear quote for your specific case.
Learn More About the Cost of Dental Implants
Types of Dental Implants
When you look at a typical arch of teeth, you can quickly see that the front teeth (anterior) look different from the back teeth. Even those that are most visible in the front don't exactly match because they perform various functions. Just as not all the teeth in your mouth are the same, there are different kinds of implants based on the number and location of the implants you need. For example, back teeth tend to require larger implant posts because they bear more force when you chew. Dr. Ferguson can determine which and how many implants would best suit your smile at your consultation.
What Are the Stages of Dental Implant Treatment?
After you meet with Dr. Ferguson, and you both agree to move forward with treatment, she'll start by surgically inserting the implants into the jaw bone and closing the gum tissue. After this procedure, you'll need to wait a few months for the bone to grow and envelop the posts. Then, we'll place the abutments, or connectors, into the gum tissue and take digital impressions of your mouth. That way, we can start creating your custom restoration. When it's finished, you'll return to our office and have your restoration affixed to the abutments, completing your new smile!
Are Dental Implants Worth The Investment?
It depends on how long you plan on your new smile to last. While traditional dentures and bridges must be replaced every 10 years at most, properly maintained dental implants have the potential to go for more than 30 years! Although the upfront cost of implants is greater than that of dentures, over time dentures may actually be more expensive. Plus, with dental implants, you also get the added benefits of a stronger bite, more youthful facial structure, and more confidence. Overall, yes, dental implants prove to be a worthwhile investment.
Does Dental Insurance Cover Dental Implants?
Dental insurance companies generally don't cover as much of the cost of dental implants as they do other treatments. However, many are getting better about providing benefits for this service. Yours may cover portions, such as the restorations or preliminary treatments like gum disease therapy, but you'll need to check with your provider to learn exactly what is or is not covered. Regardless, our team at Second Line Family Dentistry can help you apply for low- or even no-interest financing, which makes paying for treatment much more manageable.
Healthy patients whose tooth loss is recent are usually good candidates for dental implants. The only way to know for sure is to visit Second Line Family Dentistry. Patients in Metairie, Kenner, New Orleans, Luling, and all surrounding Louisiana communities can benefit from dental implant care thanks to Dr. Ferguson. Schedule an appointment with the caring, attentive team that listens to you today!
---
Dental Implants FAQ's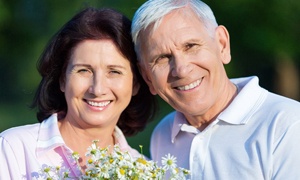 While the benefits of dental implants in Metairie are undeniable, it's understandable for you to still have many questions that need to be answered before committing to the procedure. Dr. Ferguson understands and appreciates your desire to know more; thus, she provides answers to five of the more commonly asked questions about the procedure.
Question #1 – Is the Dental Implant Process Painful?
The world of dentistry is constantly refining and improving through new innovations. This, coupled with the added advantage of receiving care from the capable and gentle hands of Dr. Ferguson, means you don't have to worry about enduring an uncomfortable experience. Before any work commences, we'll administer anesthesia to ensure your implant placement process is painless.
However, after the initial surgery, you may feel some discomfort. There's no need to worry, though, because it's typically manageable with an over-the-counter pain reliever. If your discomfort is more acute, Dr. Ferguson can prescribe medication to ensure a smooth and event-free recovery process.
Question #2 – Will My Smile Look Natural with Dental Implants?
When you invest your time and finances into dental work, you don't want to have to settle for just functional improvements. You also want to know that you'll have the type of look you desire. A unique perk of the dental implant process is that you can get the best of both worlds: usability and aesthetics.
This is made possible through the placement of the implant into the jawbone, which perfectly recreates the original stability provided by the missing tooth root. The end result, once the prosthetic tooth is placed, is a more natural-looking smile.
Question #3 – How Long Will My Dental Implant Last?
One of the reasons we are advocates of replacing teeth with dental implants is that it's not a temporary fix. Instead, with proper care, a dental implant can last 20 years up to a lifetime. From a statistical perspective, at the 10-year benchmark for the procedure, the average success rate is 95-98%, further evidence that the dental implant process is in a class of its own.
To ensure the most longevity, Dr. Ferguson suggests you brush and floss your teeth consistently and maintain six-month visits for preventive dental care. Thus, if there are any new developments, they can be nipped in the bud before they become bigger issues.
Question #4 – How Much Do Dental Implants Cost?
The dental implant procedure has to be tailored to each patient's specific needs. Otherwise, the security of the placement can be compromised. Therefore, you'll need to visit our Metairie office for a thorough examination so Dr. Ferguson can determine what options are best suited for successfully replacing your teeth. Then, based on your customized treatment plan, an accurate estimate can be generated.
If you need an alternative payment option, we accept CareCredit, which provides financing for dental procedures so you don't have to wait to receive the vital care you need. One of the benefits of this program for qualified applicants is that it's a low-to-no interest form of financing.
Question #5 – Will I Be Able to Maintain a Normal Diet with Dental Implants?
While traditional dentures typically restore around 25% of your original chewing capacity, you can expect much better results with the placement of dental implants. When you receive an implant at Second Line Family Dentistry, you can regain up to 75% of your original chewing capacity, which can make for a much more pleasant life.
With the top questions about the dental implant procedure answered, you only have one step left to take: to contact your dentist in Metairie to schedule an examination and consultation. Thus, you'll be armed with even more information to help you make a sound decision about the health of your mouth, teeth and gums. Contact us today to get on the path to regaining the life you once knew!