ClearCorrect – Metairie, LA
Subtly Straighten Your Smile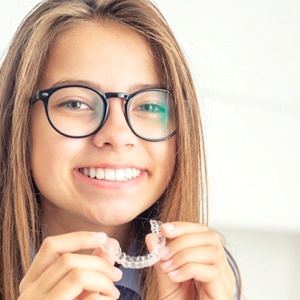 Do you have an underbite or overbite? Are your teeth overcrowded, crooked, or generally misaligned? If so, then you might benefit from ClearCorrect in Metairie. Whether you're a teen or an adult, these clear plastic aligners trays are perfect if you want to subtly straighten your smile. They're a wonderful alternative to awkward, traditional metal braces. You can achieve the aligned smile you've always wanted easily, and in less time on average than braces. If you're interested in straightening your grin, schedule a consultation with us to see if ClearCorrect is right for you.
---
How Does ClearCorrect Work?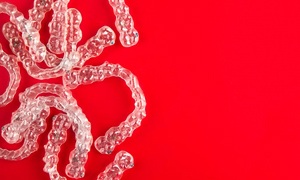 After we've determined that you're a good candidate for ClearCorrect, your cosmetic dentist in Metairie, Dr. Ferguson, will take impressions of your teeth to design your clear aligners. In order for treatment to work properly, you'll have to wear your trays for at least 20-22 hours a day. That essentially means you'll only remove them during your oral hygiene routine, or eating and drinking. While you wear them, the aligners will exert a gentle pressure on your teeth that will, over time, shift them into a straighter position. Every few weeks, you'll switch to a new set of aligners in the series.
---
Who Is a Good Candidate for ClearCorrect?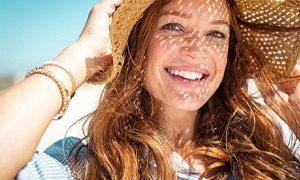 Although ClearCorrect is designed mainly for teenagers and adults, young kids or senior citizens could also be candidates, depending on their individual case. Again, this is why booking a consultation with us is important. Anyone with the following dental issues may be an ideal candidate for ClearCorrect:
Overbite
Underbite
Crossbite
Open bite
Overcrowded teeth
Generally crooked teeth
The length of your treatment will depend on the severity of your individual case. However, you can expect it to take a year or so on average, which is significantly less than the usual two years it takes for traditional braces.
---
What Are the Benefits of ClearCorrect?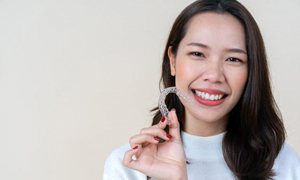 ClearCorrect treatment comes with multiple advantages over traditional braces, including:
Discreet: ClearCorrect aligners are virtually undetectable. Unless you tell someone, no one even has to know you're currently undergoing orthodontic treatment.
Removable: You can take out your aligners whenever you need to. This means they pose no dietary restrictions, unlike braces.
Convenient: ClearCorrect requires fewer visits with Dr. Ferguson than regular braces would. In addition, treatment takes less time on average. This means less time spent in the dental chair and more time spent living your life.
Healthy: The more well-aligned your teeth are, the easier it is to clean them. With crooked teeth, brushing and flossing can leave bacteria behind and cause cavities and gum disease. ClearCorrect can fix these issues and improve your oral health.