Single Tooth Implant – Metairie, LA
Invest in a Complete Smile with a Dental Implant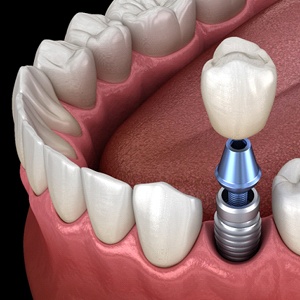 A complete, beautiful smile is essential for feeling confident about your appearance. Losing even a single tooth can devastate your self-esteem. Although you probably never expected it to happen to you, you're among the 120 million Americans who have lost a tooth. You don't need to live with an empty space when you smile. Our office has the solutions you need to replace your missing tooth. Besides conventional treatments, we also offer the latest options using dental implants in Metairie. Rest assured, your new smile will look natural.
---
Options for Single Tooth Replacement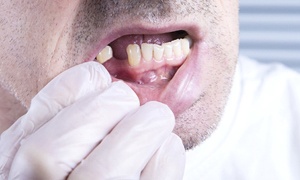 Your teeth are important for more than just a beautiful smile. They allow you to perform a variety of functions necessary to your daily life, like chewing and speaking. When even a single tooth is lost, your oral functions are negatively impacted. You might struggle to chew certain foods, which can lead to limitations in your diet. Over time, this can cause nutritional deficiencies that harm your health.
Your oral health overall will also suffer because your jawbone will slowly shrink because it isn't being stimulated by the root. Your remaining teeth will lose the support they need to stay in place. They will drift out of alignment, increasing your risk of several new dental issues, like cavities, gum disease, and additional tooth loss.
Your dentist in Metairie can preserve your smile and restore your quality of life by filling the empty space.
Fixed Bridge: Also known as a bridge and crowns, this is the most traditional option to replace a lost tooth. We take an impression of your mouth to replicate the missing tooth. It's held in place by reshaping the adjacent teeth so dental crowns can be bonded over them. You'll enjoy a convenient solution that can last for about 10 years before needing to be replaced.
Dental Implant: As an alternative to a fixed bridge, many patients are choosing to replace the entire tooth structure with a dental implant. An oral surgeon places a titanium implant post into your jawbone to serve as a new root. After you've healed, you'll return to our office to have a custom-made crown affixed to the post. With the right care, your new smile can last for a lifetime for a true investment in your oral health.
Benefits of Single Tooth Implant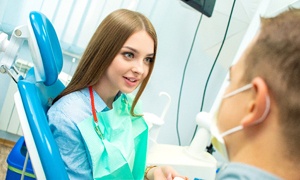 Replacing the entire tooth structure provides ample benefits that aren't possible with any other treatment, including:
Over a 95% success rate to last for several decades.
Looks natural using all-ceramic material to smile confidently.
Regain as much as 70% of your biting force to enjoy your favorite foods.
Preserves your jawbone to stop dental drift.
Improves your oral health and doesn't rely on healthy teeth for support.
Supports your facial tissues for a youthful appearance.
Cost-effective solution that should never need to be replaced with the right aftercare.
Schedule Your Consultation
You don't need to feel insecure about your smile. Dr. Ferguson can replace your missing tooth. Contact our office today to see if you're a candidate for dental implants.