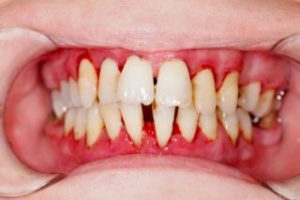 If you have periodontal disease (also known as gum disease), you're not alone. In fact, The National Institute of Dental and Craniofacial Research estimates that 80% of American adults have some form of this condition. Many people are concerned about their teeth and take steps to avoid cavities but don't realize that there are serious consequences to poor gum health as well. Fortunately, gum disease therapy in Metairie minimizes these risks and helps people maintain great oral health well into old age! Keep reading to learn more about the importance of early diagnosis and find out how periodontal disease is treated.
Why Is It So Important to Catch Periodontal Disease Early?
Periodontal disease is the #1 cause of tooth loss. And, unfortunately, there are significant risks to your general health as well. In fact, researchers have found overwhelming evidence that it increases the risk of all of the following:
Heart disease
Diabetes
Stroke
Pregnancy complications
Alzheimer's
Some cancers
There are 3 main stages of periodontal disease: early (also called gingivitis), moderate and advanced. Treatment is much more effective in the early and moderate stages and prevents many of the problems associated with periodontal disease. However, if it goes untreated, the chances of both tooth loss and other health problems are much greater.
The first step is scheduling a checkup to have your gums evaluated. If you have healthy gums or gingivitis, regular cleanings and good oral hygiene habits will maintain your gum health.
If you have later stages of periodontal disease, the appropriate treatment will be recommended to treat your gums and reduce the inflammation in your body.
How Is Periodontal Disease Treated?
There are 3 main types of treatment, which can be used together or separately. After evaluating your gums, a dentist will recommend the best treatments for your needs.
Non-Surgical Treatment
These treatments can be done at a general dentist's office:
Scaling and root planing – This is usually the first recommendation and is sometimes called a "deep cleaning." This procedure removes the tartar and bacteria under the gumline that can't be removed in the course of a regular cleaning and smooths the roots to prevent bacteria from re-accumulating.
Antibiotic therapy – This is much different from taking oral antibiotics. Instead, it's an antibiotic "gel" that's placed directly under the gums where it kills the bacteria that cause gum disease.
Surgical Treatment
These are just some of the surgical treatments that can be done at a gum specialist's office (also called a periodontist):
Pocket reduction
Guided tissue regeneration
Soft tissue or bone grafting
Improved Oral Hygiene and Lifestyle Changes
Good oral hygiene is a crucial part of your treatment and you can think of you and your dental professionals as a team in the fight against periodontal disease. That's why your dentist and hygienist will always spend time explaining how to be more effective with your oral hygiene habits.
Also, smoking is a big risk factor for periodontal disease, so smoking cessation will also be strongly encouraged.
Although periodontal disease is quite serious, modern treatment can be very effective when it's caught in time. With the right care at the right time, you can have healthy gums for life!
About the Author
Dr. Mayda Ferguson is a general, cosmetic and restorative dentist in Metairie who understands how important gum health is for oral health and overall health. She always closely monitors her patients' gums so that she can provide gum therapy early on if necessary and be as proactive as possible. If you have any other questions about your gum health, she can be reached through her website or at (504) 833-2220.