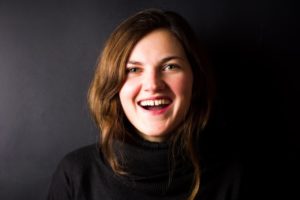 If you're an adult with crooked teeth, chances are you've considered getting conventional braces. However, you also might feel like you're too old for it to be socially acceptable. Don't worry; your cosmetic dentist in Metairie offers three different options for you to achieve a straighter smile without having to have a mouthful of metal.
Straighten Your Teeth Discreetly with ClearCorrect
Does it feel like literally all of your pearly whites aren't aligned the way they should be? It sounds like ClearCorrect might be the perfect treatment for you. ClearCorrect treatment entails using a system of clear plastic aligner trays. You'll simply wear these aligners over your teeth for most of the day, except when you're eating, drinking, or cleaning your teeth. The trays place a gentle pressure on your teeth to shift them into a straighter position in an average of 12-18 months, which is a fraction of the time that traditional braces take.
Fix Just a Few Teeth with Porcelain Veneers
Do you only have one or a few teeth that are crooked, rotated, or gapped? Do you want those teeth corrected in just a couple of appointments instead of over a year? If so, then you might benefit from porcelain veneers. These thin ceramic shells can be permanently bonded to the front surfaces of your problem teeth to instantly give them the appearance of being perfectly straight. For this reason, porcelain veneers have often been called "instant orthodontics."
Fill Small Gaps with Direct Bonding
Are there slight gaps between your front teeth? Then direct bonding may be just the treatment you need. Using a putty-like material called composite resin, your dentist can sculpt your teeth into the desired size and shape. Direct bonding can even improve the color of your teeth if that's something you're interested in. While bonding doesn't last quite as long as veneers do, it presents a much more affordable alternative to porcelain veneers.
As you can see, there are plenty of options available when it comes to straightening misaligned teeth. The next time you see your cosmetic dentist in Metairie, ask them about which option would be best for your smile.
About the Author
Dr. Mayda Ferguson achieved her doctorate in dentistry in 2000 and then earned a Fellowship with the prestigious Academy of General Dentistry in 2013. Her practice, Second Line Family Dentistry, offers all of these cosmetic options to straighten your smile, and many more to improve other aesthetic aspects of your pearly whites. If you're ready to start your journey to a straighter smile, contact Dr. Ferguson's office by calling (504) 833-2220.