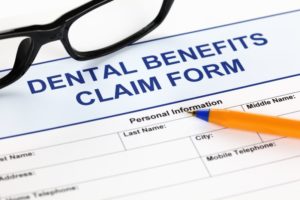 The New Year is here, which means that your benefits have renewed. Given that you pay monthly to maintain coverage, how can you maximize dental insurance benefits? A local dentist says it's really simple. Keep reading to get 5 tips that will help you take full advantage of your coverage in 2021!
#1 – Visit Early in the Year
An early-year visit for preventive care is beneficial in several ways. It allows the dentist to spot and treat oral health issues sooner than later. This translates into cost savings and the avoidance of unnecessary suffering. You'll also be able to take care of your yearly deductible (usually around $50), which will likely be your only expense for a checkup and cleaning.
#2 – Be Proactive to Boost Your Overall Health
Maximizing your dental insurance isn't just about your oral health. It can also impact your total wellness and enhance your quality of life. By taking advantage of your dental coverage to receive the care you need, you can help to prevent the development of gum disease, which is linked to the following health conditions:
Stroke
Diabetes
Oral cancer
Hypertension
Heart disease
Pancreatic cancer
#3 – Save Money by Staying in Network
You're able to get a lot more traction from your dental insurance when you work with a dentist who is in network. On average, you can save up to 30% by taking this route. Lower out-of-pocket costs translate into more money to use in other important areas of your life.
#4 – Put Your Flexible Spending Plan to Work
If you have a Flexible Spending Account (FSA) through your employer, you should aim to exhaust the benefits by the end of the year, as they will reset at the start of the new year. Most dental treatments are eligible FSA healthcare expenses. In addition to allowing you to get extra dental work done without contributing more out-of-pocket, the FSA reduces your taxable income. That's a win-win situation.
#5 – Practice Excellent Home Dental Care
The average dental insurance plan allots the maximum benefits to preventive care (usually 100%), up to 80% for basic care (fillings, root canals and treatment for gum disease). For major procedures like crowns, inlays, dentures, etc., the coverage maximum is usually 50%.
The better you take care of your teeth at home, the lesser the chance of needing complex procedures that require a greater out-of-pocket contribution. Start with the simple things: brushing and flossing at least two times a day and monitoring your sugar intake.
All of your efforts can be further magnified by maintaining regular visits with a local dentist. This will allow you to protect your teeth, gums and wallet!
About the Author
Since entering the dental field, Dr. Mayda Ferguson has remained committed to providing exceptional care to her patients. She takes hours of continuing education annually to further expand her knowledge, and she has earned Fellowship in the Academy of General Dentistry. Dr. Ferguson helps patients get the most out of their dental insurance by meeting their varied needs at Second Line Family Dentistry, and she can be reached for more information or to schedule a visit through her website.