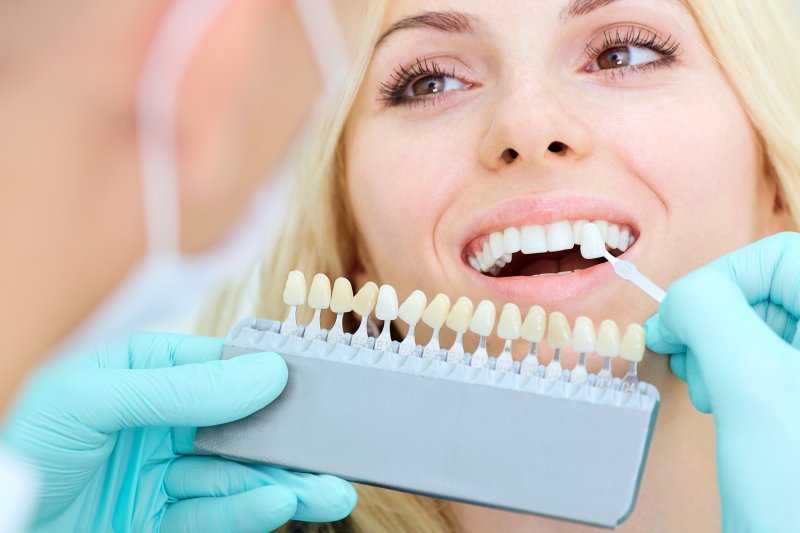 Dental crowns are sturdy, tooth-shaped caps used to restore decayed, cracked, or damaged teeth. They're very durable but can still experience wear and tear since they're designed to act like natural teeth. With proper care, they can last several years—but they will still need replacement eventually.
Your dentist can determine whether you need a new crown earlier or later than the average timeframe of 10-15 years. That's why it's important to visit them regularly for checkups. However, you should be aware of the signs that indicate you need a dental crown replacement. Read along for four signs to look out for.
Your Gumline is Receding
Bacteria are more likely to gather on the gums around a dental crown rather than a natural tooth. If not removed properly, it can lead to periodontal disease. Brushing and flossing every day helps prevent complications, although some issues may be out of your control. Visit your dentist if you notice that your gum line is receding, as it could indicate bacteria is destroying the gum tissue or the crown was placed incorrectly.
Pain, Swelling Around Your Crown
If you're experiencing pain, swelling, or inflammation around the crowned tooth, you need to see your dentist immediately. Discomfort is a clear indication that your dental crown necessitates a replacement. An increase in sensitivity, a constant toothache, and gum swelling could be because your crown is broken, outdated, or improperly placed.
Noticeable Wear and Tear
Dental crowns have an impressive lifespan of over a decade. However, they may get worn down more quickly if they're not cared for properly. Poor oral hygiene and grinding your teeth can cause your dental crown to need a replacement sooner than anticipated.
It's Damaged
Over the years, the materials for crowns have become sturdier and more aesthetically pleasing. But it's not unusual for them to develop chips or cracks. Your dental crown may get damaged when you bite into something hard, fall and hit your tooth, or merely as a result of natural wear and tear. If your dentist is unable to repair it, you may need a new one entirely.
Your Crown's Age
Have you had your crown replaced in the last decade? If not, then it's time you talk to your dentist about getting a new one. Even if there are no noticeable signs of damage, its age can become problematic. A dental crown that is older than a decade may unknowingly be damaged or ineffective. It's best to have it replaced to ensure your teeth remain healthy.
Do you think your crown may need a replacement? Contact your dentist right away to help your smile stay healthy and beautiful.
About the Author
Dr. Mayda Ferguson and the team at Second Line Family Dentistry provide patients with excellent dental care, meeting all their oral health needs and creating an enjoyable experience. She constantly works to stay current with the latest dental techniques and technology by attending many continuing education classes, ensuring patients receive top-tier services. If you think your restoration may need replacement, Dr. Ferguson can address your needs so you can enjoy a healthy smile. To schedule an appointment, visit our website or call (504) 833-2220.