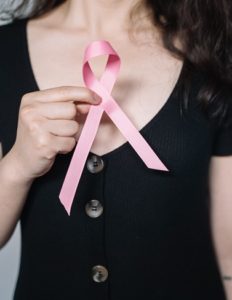 According to the Sleep Apnea Foundation, 2-9% of adults in the United States have sleep apnea; however, most people are undiagnosed. Typically, it's a condition that's thought to only affect men, but women aren't immune to it. The Society for Women's Health Research reports 1 in 5 women have sleep apnea. Although it can have potentially deadly complications, it can be managed and controlled using a CPAP or oral appliance. A good night's rest is crucial to your physical and mental health, as well as your quality of life, but there's another reason to see a sleep dentist for treatment. Research shows untreated sleep apnea can increase the risk of cancer in women.
Sleep Apnea and Cancer Risks
With no treatment, sleep apnea increases your risk of cardiovascular disease, sleep deprivation, and more. Recently, researchers found another potential complication. According to the study leader, Athanasia Pataka, women are more likely than men to develop cancer if they have sleep apnea.
After reviewing various studies, researchers found low oxygen levels combined with disrupted sleep quality can influence the biology of multiple cancers. Sleep apnea causes frequent drops in oxygen levels from an obstruction in the mouth or throat while sleeping. Each interruption in breathing will force your body to wake up to resume inhaling and exhaling.
Researchers at Aristotle University in Greece analyzed data from 19,000 sleep apnea patients in Europe to distinguish a gender-related connection between the disorder, low blood oxygen levels, and cancer risks. The study had alarming findings. People who had obstructions in their airways while sleeping and blood oxygen saturation levels that dipped below 90% had a higher risk for cancer when compared to those without the sleep disorder.
2% of the study participants had been diagnosed with cancer. 2.8% of those were women, while only 1.7% were men. Women over 50 and less overweight were found to have the highest risk. Breast cancer was the most found among women, and prostate cancer was the most prevalent among males.
Can Sleep Apnea Cause Cancer?
While there appears to be a link between sleep apnea and cancer, there isn't enough data to determine if the disorder causes cancerous cells. Although more information is needed, a study published in the European Respiratory Journal recommends women receive treatment for sleep apnea to promote their overall wellness, such as with a:
CPAP Machine: A steady stream of air pressure is delivered through a mask worn over the nose while sleeping to keep the airway open to maintain oxygen levels.
Oral Appliance: A custom-fit device protrudes the lower jaw forward to prevent pauses in breathing.
If you suspect sleep apnea, don't wait to get the treatment you need to feel your best and safeguard your health.
About Dr. Mayda Ferguson
Dr. Ferguson earned her dental degree in 2000 and continued her training in general dentistry, which has earned her a Fellowship in the Academy of General Dentistry. She remains current with the latest treatments and techniques to provide superior care. If you need sleep apnea therapy, contact our office today to schedule a consultation.